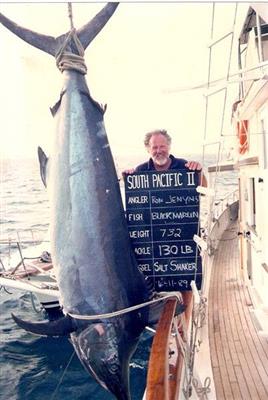 South Pacific II is a rare Qld boat with a fascinating history. She was designed in 1959 in the USA by Boston-based naval architects Eldridge McGinnis, constructed by shipwright Norman R. Wright & Sons and launched as 'Beryl May' in 1963. The sixties heralded an onslaught of innovation in boat design and construction and the shipyard produced yachts at the cutting edge of technology during this period, epitomised in the 'Beryl May'.
She was originally built for Mr Webb from Melbourne. Mr Webb wanted to own a boat that would be capable of crossing the Pacific Ocean and had a range of 3,500 nautical miles. He also specified that she needed to be constructed to Lloyd's standards with five water-tight bulkheads. Unfortunately, he never had the opportunity to make a Pacific Ocean crossing but he did complete a circumnavigation of Tasmania.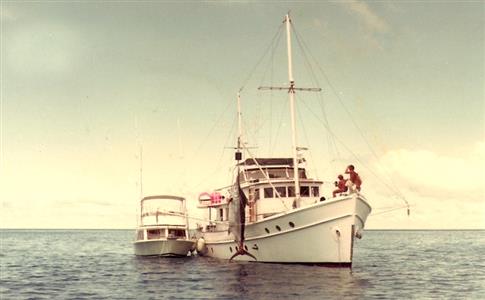 Herb Jenyns and his son Ron became her second owner in 1974 and changed her name to South Pacific II. In the early 70's Ron Jenyns was one of the pioneering game fishermen to explore the new giant Marlin grounds in the Cairns and Lizard Island areas. It was during this time that the South Pacific II charter business was born. Based in Brisbane Ron made over 35 consecutive passages to the Whitsundays and the marlin fishing grounds off Cooktown and Lizard Island. As well as one trip to Lord Howe Island, several trips to Cato Reef, two trips to Wreck Reef, one trip to Kenn Reef and three trips to Sydney.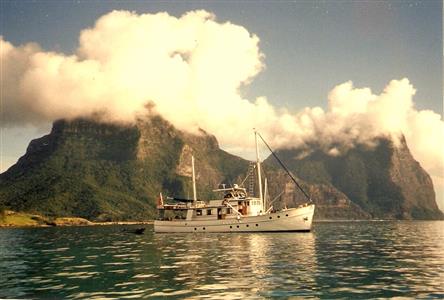 Ron with South Pacific II hosted countless fishing expeditions and family holidays. However, Ron made the decision to retire and sell the boat in December 2014.
New owner Rob Siganto has worked with Ron Jenyns and the team at Norman Wright and Sons in getting the vessel back into its best ever condition.  In 2017, South Pacific 2 underwent a 6 month major overhaul replacing all of the original beech decking with new, opening the entire aft deck by remodelling the aft cabin and replacing the galley with a brand new fit out.   All of the refrigeration was replaced, engine room upgraded and new electrical fit out completed.
(Photos sourced from the Jenyns family collection 1974-2014)